What better way to discover a region than by going to the market? These weekly events are pure pleasure, full of fruity and salty flavors. All year round, discover the tastes of the Mauges, explore stands with shimmering colors, and meet our local producers to hunt down our regional specialties!
Thanks to the fresh produce and regional specialties (lien vers la page « Specialities ») on our stands, you will discover a multitude of colors, aromas and flavors of Anjou.
Monday morning, meet the region's producers at the market in Beaupréau.
Tuesday morning, discover local products at the market in Montfaucon-Montigné.
Wednesday morning, buy local at the markets in Montrevault and Saint-Laurent-des-Autels.
Thursday morning, get your fresh produce at the markets in Chemillé and Montjean-sur-Loire.
Friday, fill your basket however you like, in morning at the markets in Saint-Macaire-en-Mauges and Jallais, in the afternoon at the market in Saint-Laurent-la-Plaine or in the evening at the market in Beaupréau.
Saturday morning, discover high-quality products in a friendly atmosphere at the markets in Saint-Pierre-Montlimart, La Pommeraye, Saint-André-de-la-Marche, Saint-Germain-sur-Moine and Chemillé.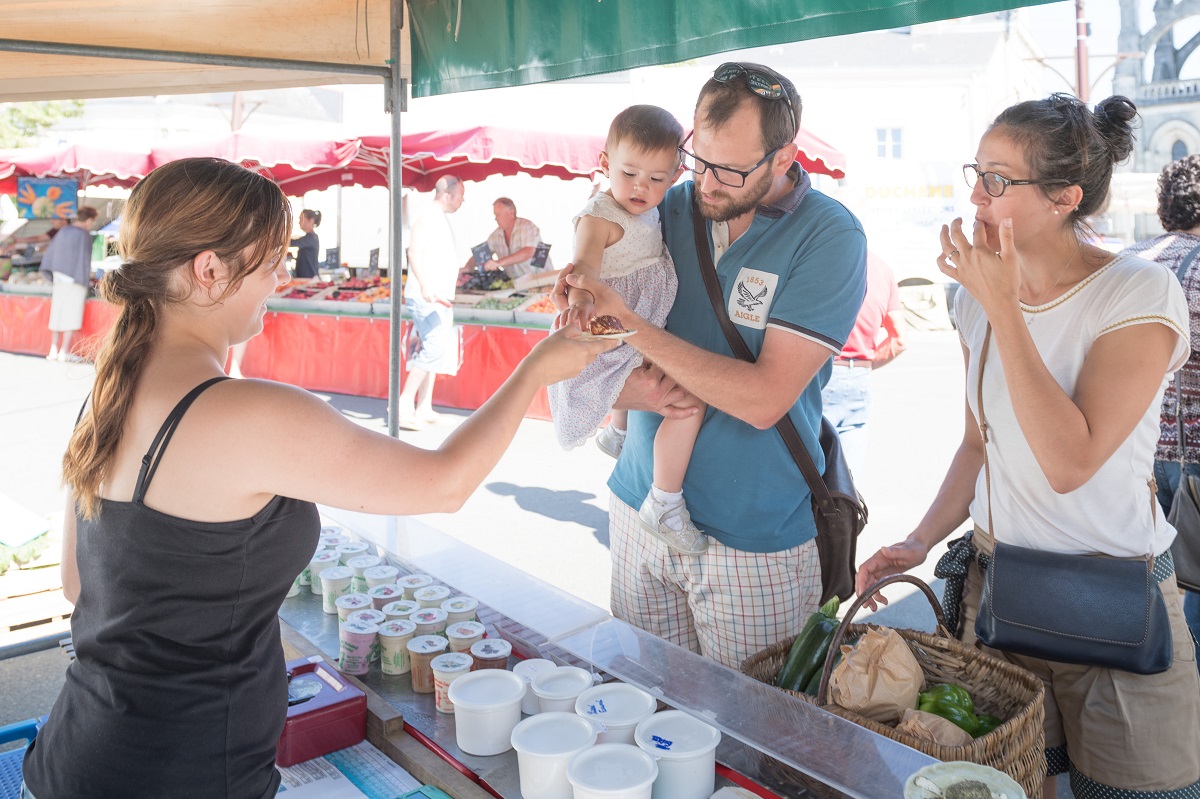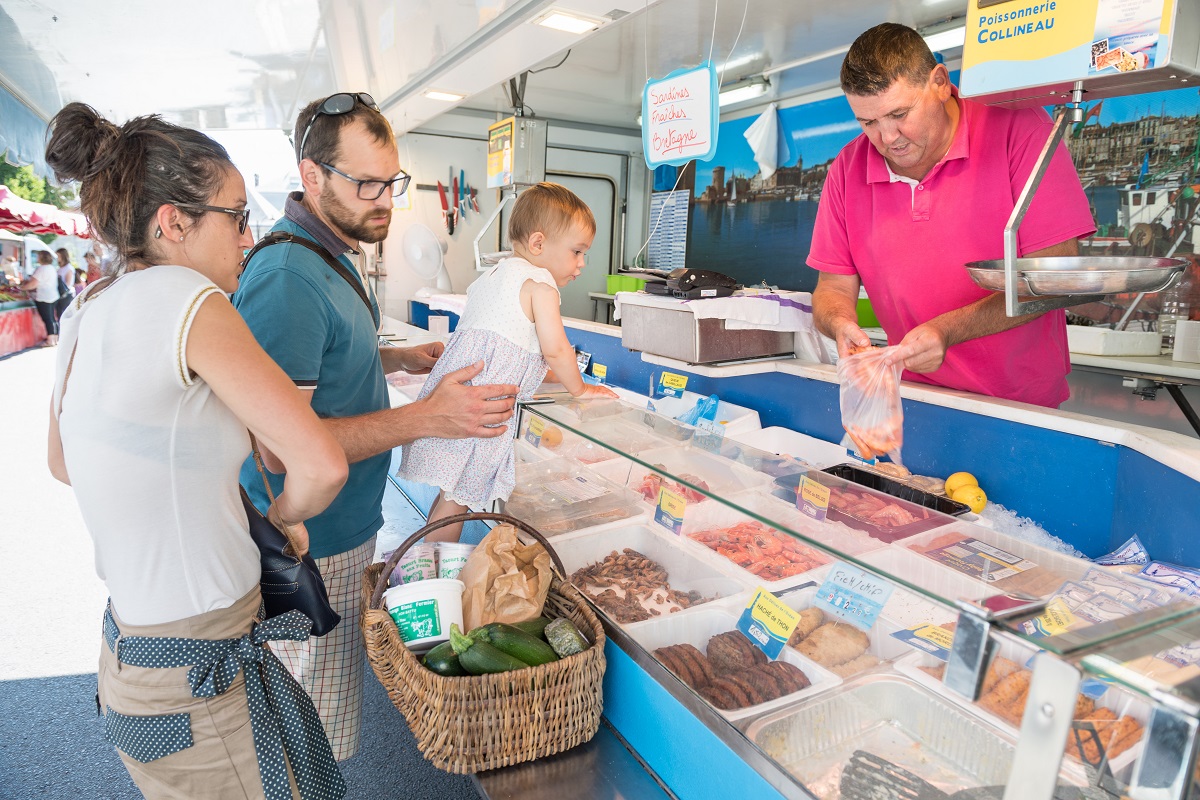 Is this list not enough for you?
The other nearby markets are:
Chalonnes-sur-Loire every Tuesday and Saturday morning,
Ancenis every Thursday and Saturday morning,
Varades every Saturday morning,
Oudon every Sunday morning,
Vallet every Sunday morning.
To complete your flavor immersion, hurry to visit our local winemakers (lien page caves) to sample their wines and grape juices!