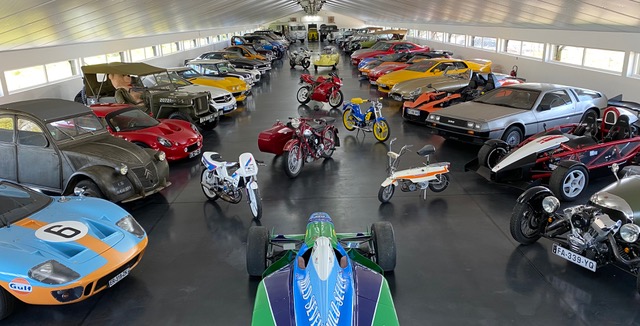 Conduire des voitures de légende et de collection… … le rêve automobile en Pays de la Loire !
Imaginer le temps de quelques heures...
- visiter une collection privée de 100 véhicules et motos rares, atypiques et sportifs
- s'approcher des véhicules, ouvrir le capot du moteur, ou encore s'asseoir derrière le volant
- conduire ces voitures de légendes et de collection !

Quand le rêve devient réalité, cette prestation unique en France est désormais accessible !
Passionné d'histoire et de moteurs, de véhicules historiques, de sport et de compétition, Prestige et Collection vous offre de découvrir et d'essayer certaines de ses voitures de légende et de collection.

Salle de réception de 120 m² équipée sur place
Opening period
All opening periods have passed. Please contact the owner directly for more information.