Feel like a trip to heart of vinyards? Come enjoy Anjou's wine region for a weekend getaway for two. By motor home or van, crisscross the Loire Valley Wine Route to taste its delicious nectars and admire all the must-see places between Angers and Nantes.
The Loire Valley Wine Route: the ideal route by motorhome or van
Are you a fan of road trips? Then the Loire Valley Wine Route is perfect for you. Plenty of unique places await you with magnificent panoramic views, tranquil spots along the banks of the Loire River or even in the heart of the region's vineyards.
Check out our motor home pitches, and those looking for more remote corners with their van, we recommend you opt for the Park4night application.
A stopover at your future favorite winegrower
Whoever says wine route, says stop over to visit a winegrower! Taste our region's delicious appellations during your exploration: Coteaux d'Ancenis Malvoisie, Muscadet Sèvre-et-Maine or Coteaux de la Loire, Anjou Rouge, Crémant de Loire, etc. There is something for all kinds of taste buds!
White, red or rosé wine, mineral, fruity or rich in tannins, you'll find just the right wine to delight your next meal with friends or family.
Advice from our winegrowers
Enjoy your Rosé de Loire with a red-fruit charlotte or pair your cheeses with a delicious, chilled Muscadet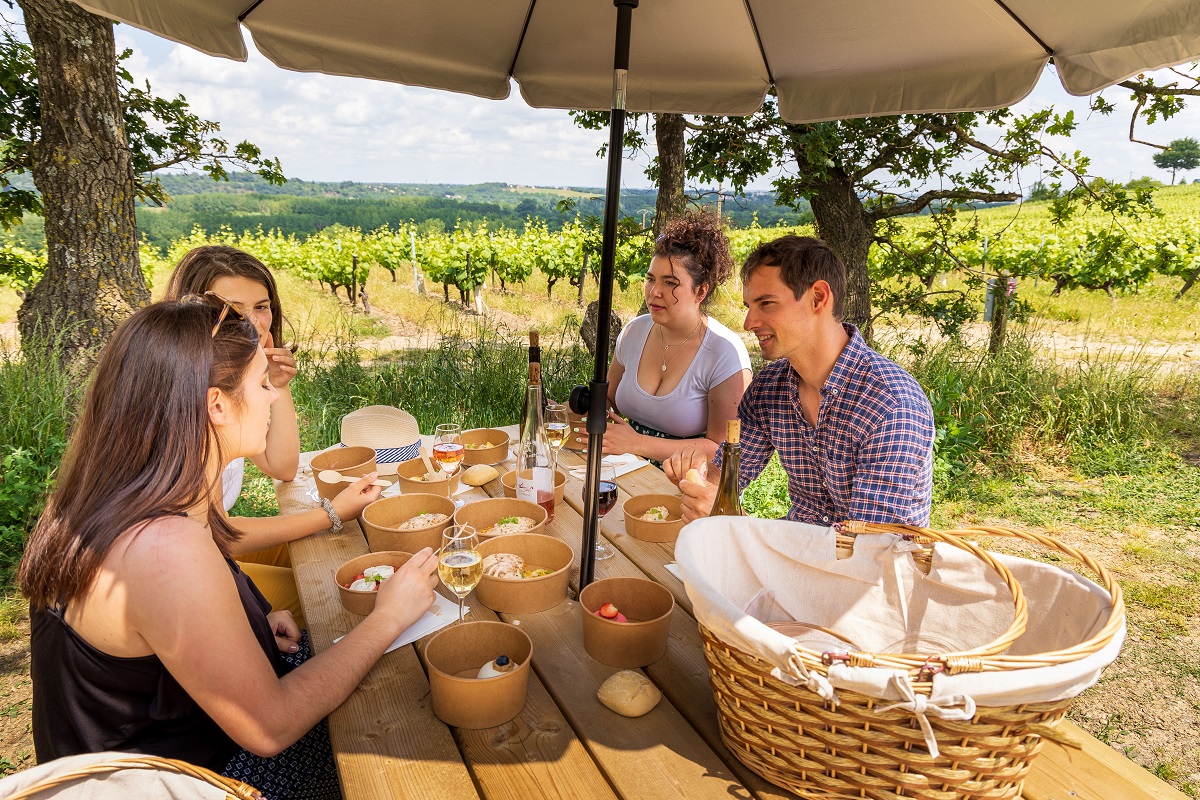 Our 3 wine country essentials
Because you can't leave the Mauges without having tested these spots in our wine country:
👉 The Champalud panoramic view in Champtoceaux, because regardless of the time, the weather or the season, the light and colors are magnificent there.
👉 A stroll in the vineyards at the Musset Roullier winery in La Pommeraye, which offers a guided tour of the estate's most impressive plots with stunning panoramic views.
👉 A gourmet picnic at the Domaine des Galloires in Drain in the heart of vinyards with succulent dishes prepared by Christophe Cran from the Jardins de la Forge and paired with delicious wines.